Culture and Society
Though it is stated that Wombles live all around the world, Beresford's research focuses on a group living in Wimbledon Common in London, England. Some of the Womble customs described below might therefore be local to the Wimbledon community.
Diet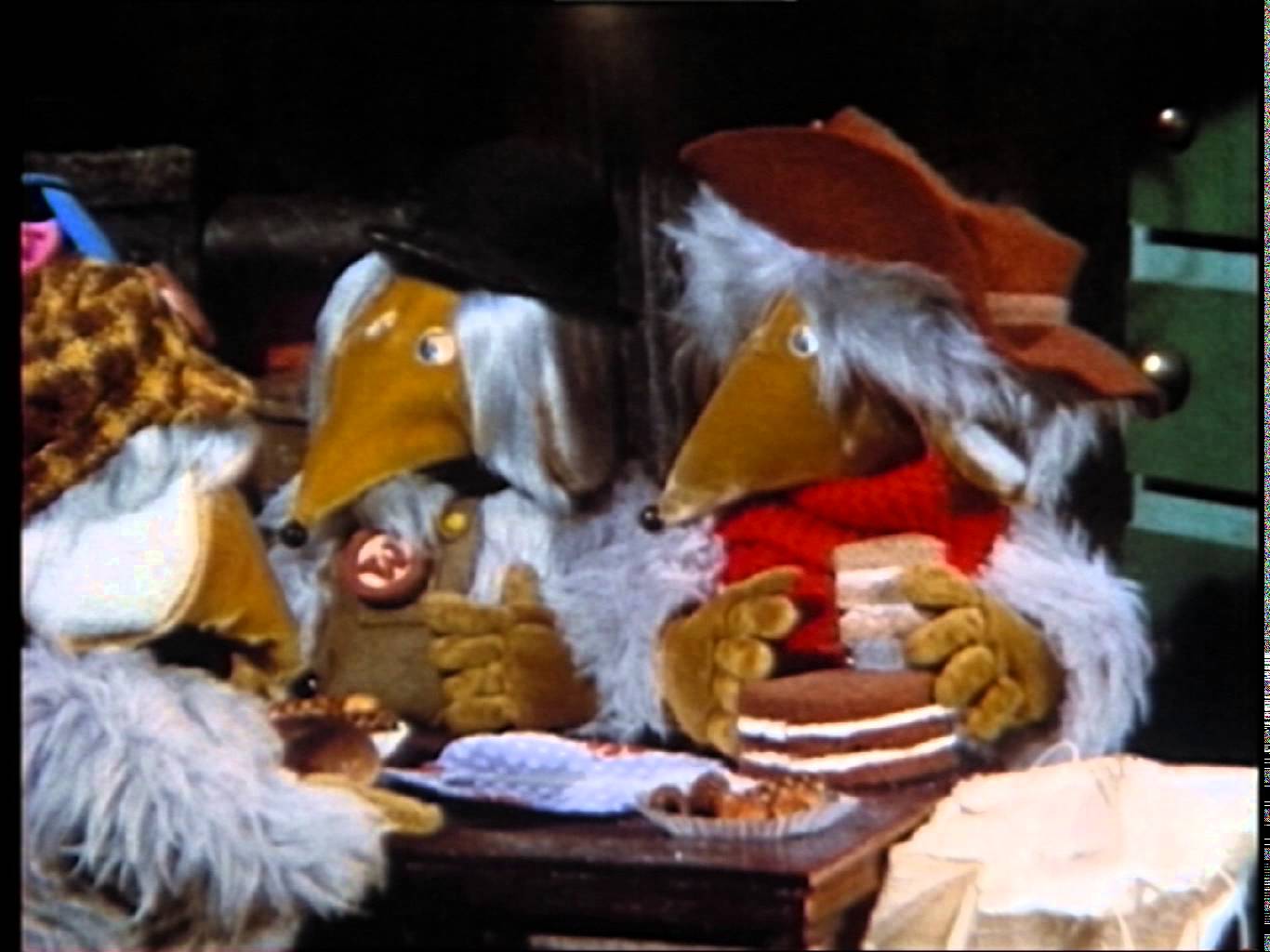 Wombles are herbivores and are very fond of mushrooms. They eat a variety of plants, fungi, and tree products that human beings cannot (or will not) eat, so daisy buns, acorn juice, fir-cone souffle, elm bark casserole, and grassbread sandwiches are part of the Womble menu - augmented by any food left behind on the Common by human beings.
Youth
Wombles care for and educate their young at a communal level. Like human children, immature Wombles are taught reading, writing and athletic skills, which they learn by playing a game called "Wombles and Ladders". (Some older Wombles play this game too, though most regard it as childish.) Below a certain (unspecified) age all Wombles are nameless; upon being deemed to be of working age, a Womble chooses his or her name by looking through Great Uncle Bulgaria's large atlas until they find a name that suits them. Some (Bungo, for example) "merely shut their eyes tight and point and hope for the best." They then leave Miss Adelaide's "Womblegarten" and join in the communal work of the burrow, which is mostly clearing up and recycling human refuse.
External Relations
Wombles are very careful to keep their existence secret from human beings, fearing that discovery of their existence will lead to the Great Womble Hunt. For the most part, adult Human Beings rarely take notice of them, or fail to distinguish them from Human Beings. Secrecy is the rule, though there have been a few exceptions, such as Mr. Smith, a lonely senior citizen who is invited inside the Wombles' burrow on Christmas Eve.
Wombles generally have a low opinion of other animal species, though they are never unkind to them. They have a poor opinion of human beings in general, though there are exceptions; royalty for example, especially the Queen. They also have a respect for human literature; the Wimbledon Wombles maintain a large library of books left by humans on the Common, and Great Uncle Bulgaria is fond of reading The Times.
Character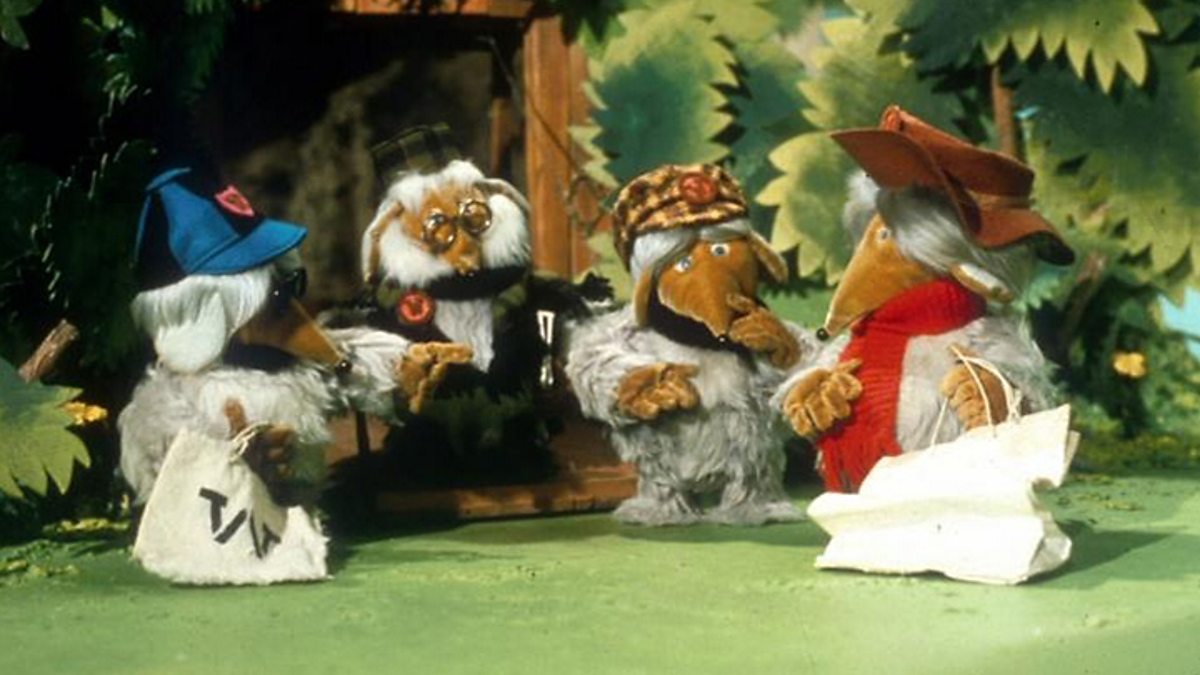 Wombles are extremely tidy, polite, and honest creatures. On the rare occasions they are forced to take things from humans without permission, they always leave money to cover the cost, but anything left behind on the Common is gathered up and taken to the burrow for recycling. They dislike lies and deception, though on occasion they are known to stretch the truth or to omit important details.